Tracking Poste Dove e Quando
Rate this app
Your rating
Description
Mail traking Poste Italiane Poste App Raccimandata Pacchi Paccocelere Postacelere Raccomandata1 Ems Trova SpedizioneCodice spedizione tracciatura verifica
READ MORE
Flag this app
Submitting flag...

Good
0

Need Licence
0

Fake
0

Freeze
0
Virus
0
COMMENTS
ADD COMMENT +
Submitting vote...
Submitting comment...
Tracking Poste Dove e Quando is
This classification was assigned because: .
- About Aptoide Anti-Malware platform:
- Aptoide Anti-Malware platform analyses applications in run-time and disables potential threats across all stores.
- This system scans all the new application files from the stores and certificates them by comparison against other Android Marketplaces.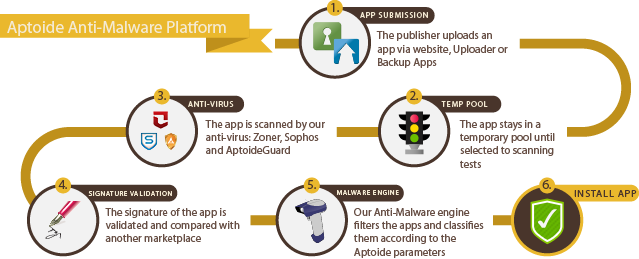 Aptoide Web Install
You have no Android device linked with this account.
Install Aptoide on your Android device, and login with your account.
Your account will be linked with the Android device and then you can use Web Install.
Specifications
Min SDK: 4
Min Screen: small
Details
MD5: 4936bb6debf997ea5ced8287dee94af9
Permissions
android.permission.INTERNET
Allows applications to open network sockets.
android.permission.ACCESS_NETWORK_STATE
Allows applications to access information about networks
android.permission.ACCESS_FINE_LOCATION
Allows an application to access fine (e.g., GPS) location.
android.permission.READ_PHONE_STATE
Allows read only access to phone state.